Other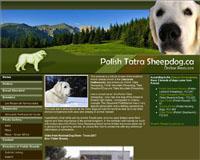 Polish Tatra Sheepdog
This website is a tribute to one of the endemic Polish breeds which is the Owczarek Podhalanski, also known as: Polish Tatra Sheepdog, Polish Mountain Sheepdog, Tatra Shepherd Dog and Tatra Mountain Sheepdog.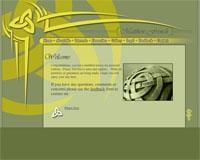 Matthew French
Congratulations, you have stumbled across Matthew's personal website. Please, feel free to enter and explore. While no promises or guarantees are being made, I hope you will enjoy your stay there.
Package:
Custom Coded (no CMS)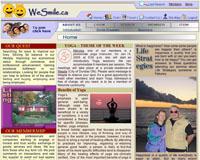 We Smile
WeSmile is the website with many different aims. Offers dating and friendship, socializing in a relaxed atmosphere, propagates yoga and meditation as well as allows members to sell and exchange items.
Package:
Custom Coded (no CMS)